NEW 2019

RANGE ROVER
Our Land Rover fleet consists of all the latest models offering the perfect experience for all customers. We pride ourselves on the highest of standards when it comes to reliability and customer service. Our team are proud to be part of a nationwide network providing high end vehicles. Please see below brief points of why we believe using our services result in an overall better experience.
* NO BROKERS OR OUT-SOURCING
* WE OWN ALL CARS QUOTED
* LATEST MODELS GUARANTEED
* UK NATIONWIDE DELIVERY
* BEST RATES GUARANTEED
About US
EXEC 4X4
& RANGE ROVER HIRE
Specialists in Land Rover and Range Rover Hire
RANGE ROVER RENTALS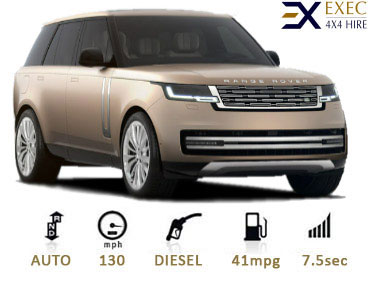 RANGE ROVER
The Ultimate Range Rover, first introduced 40 years ago is world renowned for being the most luxurious 4x4 vehicle. Offering the finest of interiors with hand crafted leather and all terrain driving modes along with many hi-tech features, Panoramic sliding roof, deployable side steps. The Range Rover creates the most impressive overall driving experience and is our customers favourite choice and proves extremely popular during high season.
PRICES FROM: £137
QUOTE REQUEST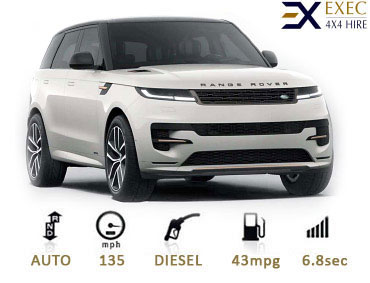 RANGE ROVER SPORT
The Range Rover Sport the most Dynamic Land Rover has built a reputation from its ability of high performance handling with dynamic stability. Offering such luxurious interior with the powerful engine the Range Rover Sport is one of the most exciting 4x4 vehicles to drive. The cabin has a very spacious feel however space is limited compared to its big brother the Range Rover. The Range Rover Sport becomes very popular during the high season.
PRICES FROM: £130
QUOTE REQUEST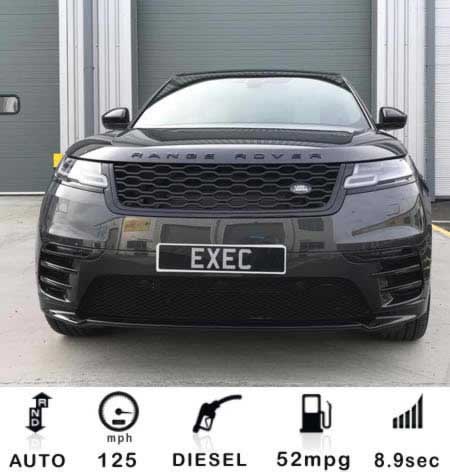 RANGE ROVER VELAR
Introducing the Range Rover Velar within our 4x4 fleet has proven a success, the Velar has been positioned within the mid-sized SUV and out-ranked the Evoque on the popularity and exchanging its place within our fleet. The Range Rover Velar sits between the Sport and the Evoque but certainly holds the top position for its good looks. Our fleet consists of the D180 model however we are looking to introduce the new Hybrid Velar within 2019/20.
PRICES FROM: £126
QUOTE REQUEST
WHY LAND ROVER
The background of Land Rover, now part of JLR (Jaguar Land Rover) has been part of the prestigious car brand since 1948. Now owned by Tata Motors the Land Rover is and always will be British built and designed in the UK which is one of the reasons it's the country's favourite 4x4 vehicle. During decades of research and car production Land Rover has taken the lead in the world of vehicle luxuriousness with modern off road capabilities, further more producing every day more attainable 4x4 vehicles such as the Evoque. The Range Rover is ultimate in luxury with hand crafted leather interiors gaining a reputation of high quality and modern specifications throughout the car industry.
OUR RECENT BLOG & NEWS

New Land Rover Defender
Whats the Launch Date?
09 February, 2019
READ MORE

The New Range Rover SVR
Maybe the quickest SVR
15 April, 2019
READ MORE

New SV Coupe Range Rover
Info on the SV Coupe
02 September, 2018
READ MORE

New vs Old Range Rover
See the differences
11 February, 2018
READ MORE